Putnam Fish And Game 110 Stone Bridge Road WoodStock,CT

To:  ALL MEMBERS"
   Please note, all correspondence for the Putnam Fish & Game Club should be sent to the Post Office Box Address,
not the street address.  The full mailing address is:
                                        Putnam Fish and Game Club
                                        South Woodstock, CT  06267
   Thank you, our Postmaster and clerks will greatly appreciate it.
Gene McAllister will be the Nominating Chairman for the upcoming Executive Board elections. Any members interested in running for a position on the board, or who want to nominate someone to the board, contact Gene at This e-mail address is being protected from spambots. You need JavaScript enabled to view it .
To all woman members that would like to get together with other women members, to discuss
ideas and topics of interest, please contact This e-mail address is being protected from spambots. You need JavaScript enabled to view it .  She has agreed to chair this committee.
                               Thanks  Gary.
To all Putnam Fish and Game Members, come participate in this unique type of shooting while enjoying the company of others.


Putnam Fish and Game is holding steel plate (dueling tree) shoot practice/club nights that are open to all PFG members. Come practice for competition nights or just for the fun of it. This is .22 rimfire pistols only and there is no entry fee or score keeping. These practices will be held from on a Monday or Friday night whenever a Range Safety Officer is available to manage the event. Both sides of the indoor range will remain open to other members, we only need two lanes to practice. Eye and ear protection must be worn by all attending. Club members interested in participating send an e-mail to Alan at the link below and ask to be added to the practice notification E-mail list. When we schedule a practice night, people on this list will be notified in advance.

For more info or to sign up for E mail notification contact: Alan at
This e-mail address is being protected from spambots. You need JavaScript enabled to view it
More Articles...
Page 1 of 2
NewsFeeds
NSSF Bullet Points

9 Dec 2013 | 3:15 pm

NSSF's weekly e-newsletter

Read more...
NRA-ILA News

9 Dec 2013 | 2:15 pm

Tomorrow, December 10, state Senator Vincent Fort (D-39) will host a town hall meeting on Georgia's self-defense laws.  Reports indicate that misguided anti-gun individuals and organizations will be putting forward misinformation about the current self-defense laws in an attempt to build[…]

Read more...
NRA-ILA News

8 Dec 2013 | 6:00 pm

Certain gun owners can carry concealed weapons even in areas where a local government has posted signs banning them, the Attorney General's office said Thursday in an opinion aimed at clarifying Mississippi's gun laws.Gun owners who hold "enhanced permits" can[…]

Read more...
SHOT Show Blog

6 Dec 2013 | 10:00 am

This year at SHOT Show University (SSU), the premier educational event for the firearms retailer, NSSF will be a hosting a number of educational tracks to meet the needs of all retailers, no matter their experience or market focus. There[…]

Read more...
Alerts! - Gun Owners of America

6 Dec 2013 | 8:06 am

Tell your Senators to, "say no"!  

Read more...
NSSF Blog

6 Dec 2013 | 7:42 am

It would have been interesting to see if the television ad that Daniel Defense wanted to run during the 2014 Super Bowl would have caused the hubbub in elite liberal circles that the National Football League clearly feared it would.[…]

Read more...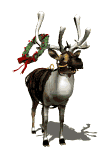 Random Links
Local Gun Links
Commercial Gun Links